Basketball has been around for 125 years, and there's no question why that is – it instills a sense of healthy competition and strong work ethic in players, is a great form of exercise, and most importantly of all, it's fun! It's shown a history of bringing out the best in people you wouldn't give a second glance to and has provided opportunities for many. This is why so many professional players have either started or contributed to various youth sport programs. Sports can help with issues of self-esteem and confidence, as well as team-building and sportsmanship. So why wouldn't there be people willing to dedicate entire websites to the improvement of the game and spreading awareness about different camps and programs available?

We've compiled a list containing 20 of the best Basketball Resource sites on the Web, ranging from informational and training sites to sites for the promotion of basketball programs and camps for players of all ages. Take a look at the list and take the next steps to get involved in the basketball community!
Ball Handling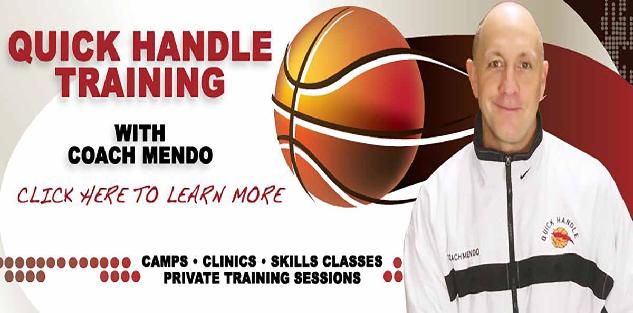 Basketball Skills and Drills: Ball handling From A-to-Z 
Instructor: Jerry Krause
Price: $29.00
Skill Level: Beginner
The perfect course to teach you the basic principles of ball handling. You will have an opportunity to find out how to create shots for yourself and your teammates. The players and the teachers will show how to handle a ball, how to change hands and how to position your body. The course is a proof of how coaches have the ability to enhance the ball handling skills of any player. If you think that you have a potential for this, enroll in the course.
---

Better Ball Handling
Instructor: Better Basketball
Price: $35
Skill Level: Beginner
Exactly what it sounds like – helping you to play better basketball. The Better Basketball team has worked for the last fifteen years to compile a comprehensive and impressive amount of materials for your benefit, from articles to podcasts and more. There's something here for anyone looking to improve their playing or coaching abilities. Discover how the game of basketball is changing, and learn how to evolve your game accordingly. Better Basketball simply wants to help you better yourself.
---
Defense

Defensive and Rebound Skills by Tom Izzo
Instructor: Tom Izzo
Price: $29.00
Skill Level: Beginner
Learn the essential elements of great defensive play. This is the most prominent program in the country that will teach you the following skills. You will learn everything about defensive mindset, jumping to the ball and more. Tom Izzo's course has a simple concept to teach you all the tools for growing your defensive skills. You will be able to see how the players performing defending moves and handling the ball.
---


Scramble the attackers head and become a lockdown defender! by Mike Nichols
Instructor: Mike Nichols
Price: $29.97
Skill Level: Beginner
As the title of the course says, you will learn how to read the mind of an attacker. The psychological side of basketball is a very important technique. Every player should pay attention to it. This course is the right place for everyone who wants to learn about the power of their minds. Since many players are not aware of their mental potentials, these instructions will help them a lot. Enroll in the course and learn how to grow as a basketball player.
---
Drills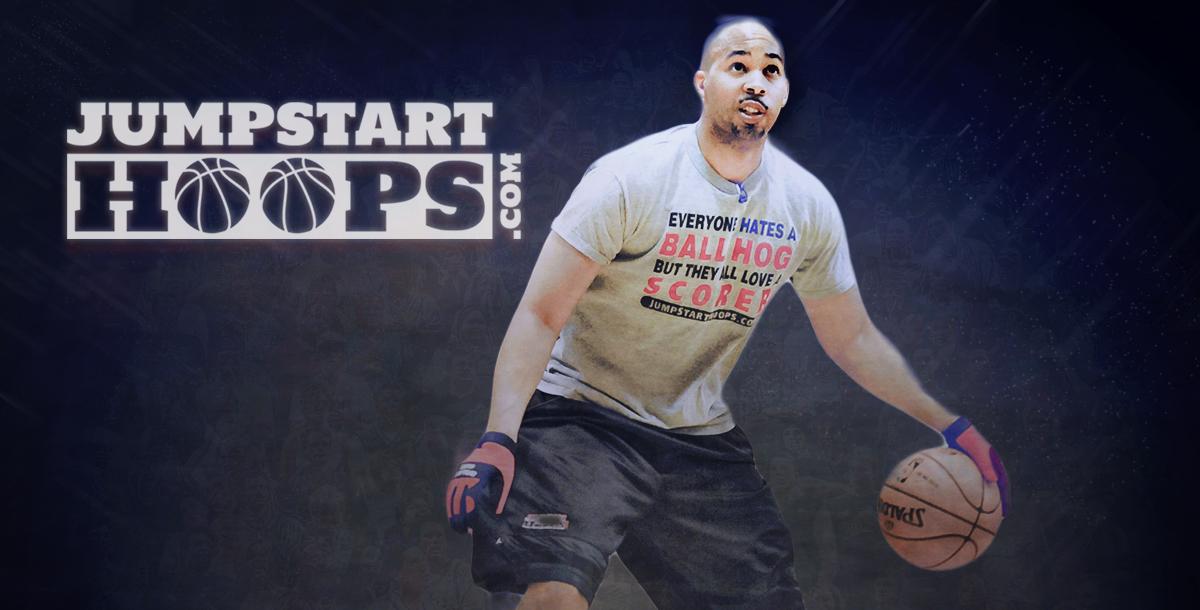 Coach Godwins ULTIMATE Skills and Drills Training by Coach Koran Godwin
Instructor: Coach Koran Godwin
Price: $69.00
Skill Level: Advanced
Stay low and be explosive! The course is a compilation of the best Coach Koran Godwin's drills. Everyone who plays the basketball knows how important it is to handle the ball right. Good ball handling comes with a lot of proper exercises. That is why the Coach Koran Godwin has focused on this part. He has covered a wide range of topics that will help you to improve your basketball skills. If you are looking for a detailed course, you are in the right place. Enroll now!
---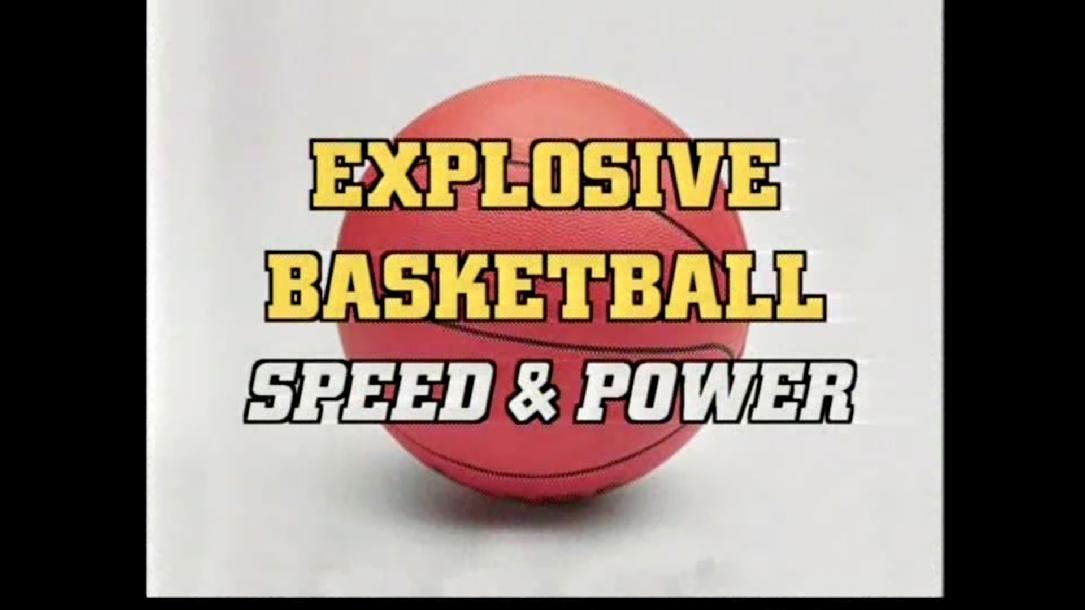 Explosive Basketball Quickness & Agility by Speed Quest
Instructor: Speed Quest
Price: $35.00
Skill Level: Beginner
Become a better basketball player! The Speed Quest program is for everyone who wants to become a more explosive basketball player. You will learn everything you need to know to become a better athlete. That includes learning about the first step explosions, vertical jumps, and better accelerations. The training system presented in the course will make an explosive player of you! After taking the course, you will develop better reflexes and quick moves on the court.
---
Fundamentals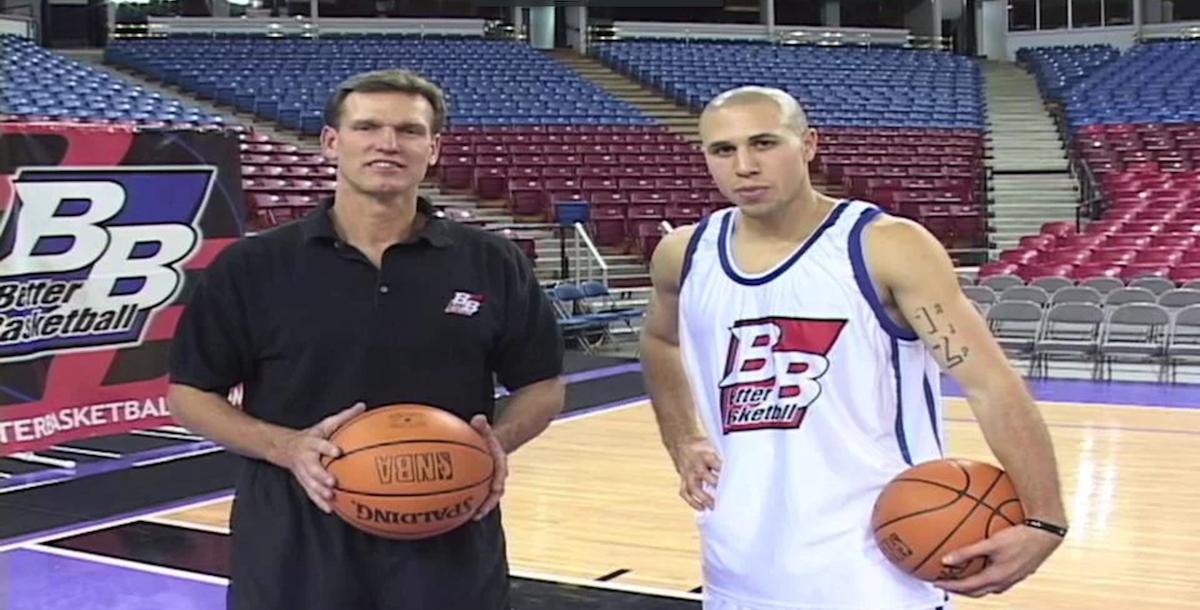 Better Passing by Better Basketball
Instructor: Better Basketball
Price: $35.00
Skill Level: Beginner
The Better Passing is a program that is going to teach you the fundamentals of basketball. If you want to become a better passer, you are in the right place. Instead of being the best players, legends such as Michael Jordan are great passers. The fact you are looking for this course is a proof that you have the potential to become a great passer. By attending the course, you will learn 13 game hints, 22 types of passes and much more techniques.
---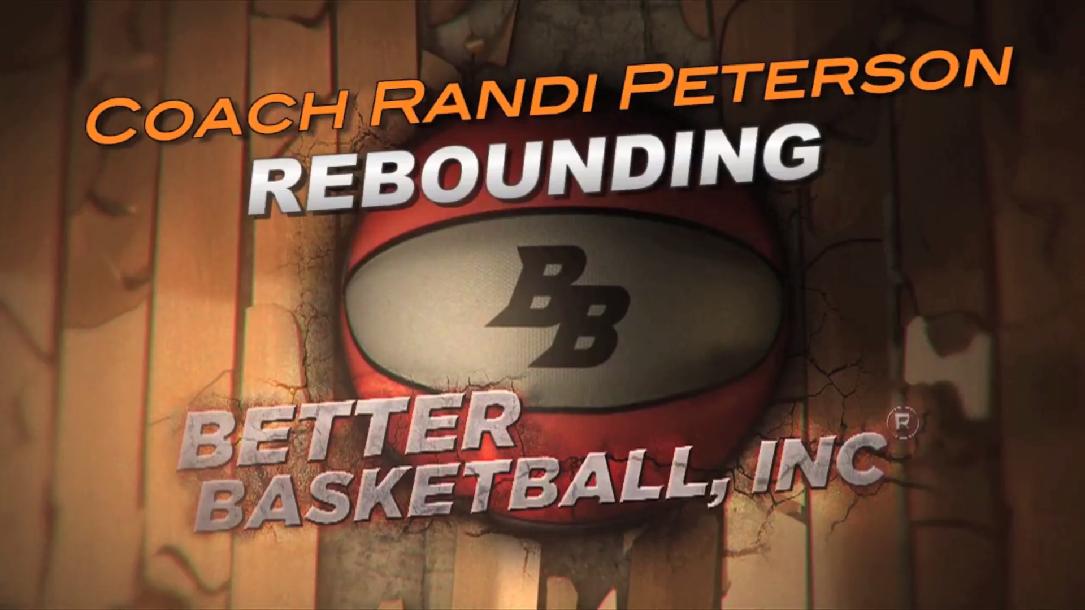 Randi Peterson: Rebounding by Better Basketball
Instructor: Better Basketball
Price: $20.00
Skill Level: Beginner
Practice rebounding is the key to success. If you want to become better at this, you need to practice a lot. That is the main goal of the course. Coach Peterson has designed the course to teach you her four favorite rebounding drills. She focuses on every aspect of the rebound, from preparation to footwork. By the end of the course, you will improve your offensive and defensive rebound skills. Different variations of rebounding skills will improve your overall performance.
---
Offense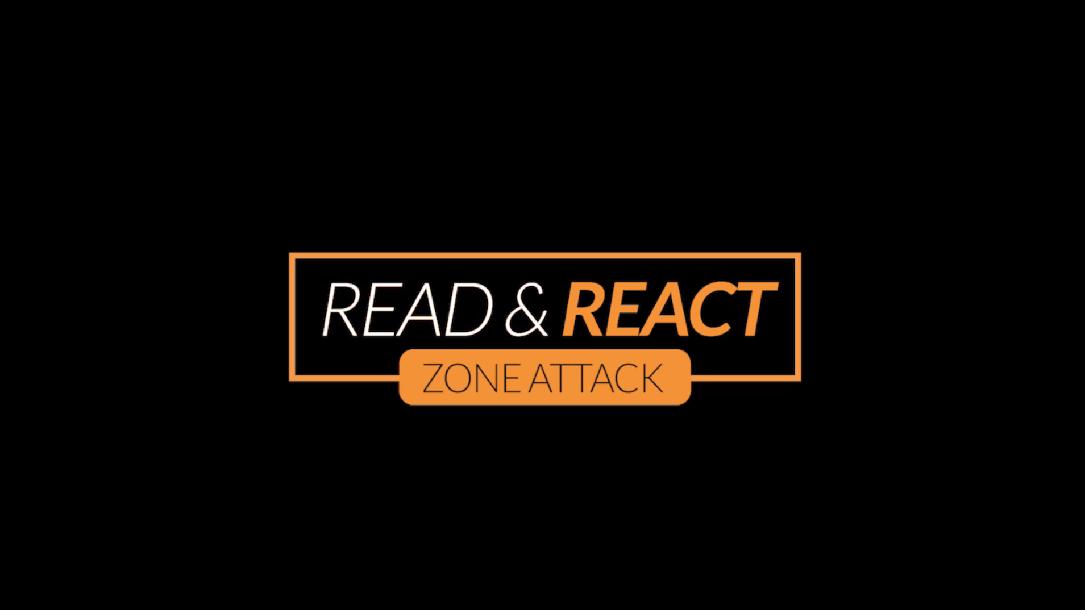 Read & React Zone Attack by Better Basketball
Instructor: Better Basketball
Price: $197.00
Skill Level: Advanced
The creator of the Read & React Zone Attack is Rick Torbett. The Read & React is one of the most popular coaching series on the market. Enroll in the course and find out why it is the best system for learning zone defense strategies. The coach doesn't want to change what you already know about the Read and React defense. He teaches you how to apply it to the attack zones. You will learn his approach to the attacks of each type of defensive zone.
---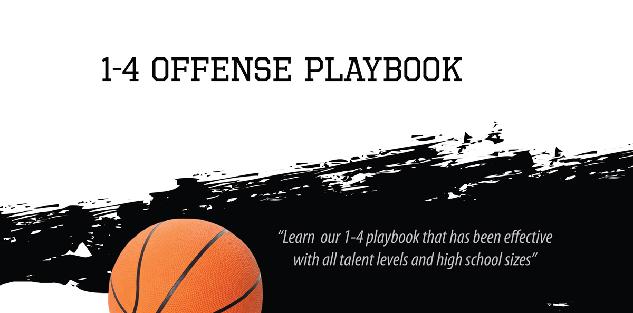 Offensive Basketball Drills – Coaching Motion, Zone, Transition
---
Point Guard Training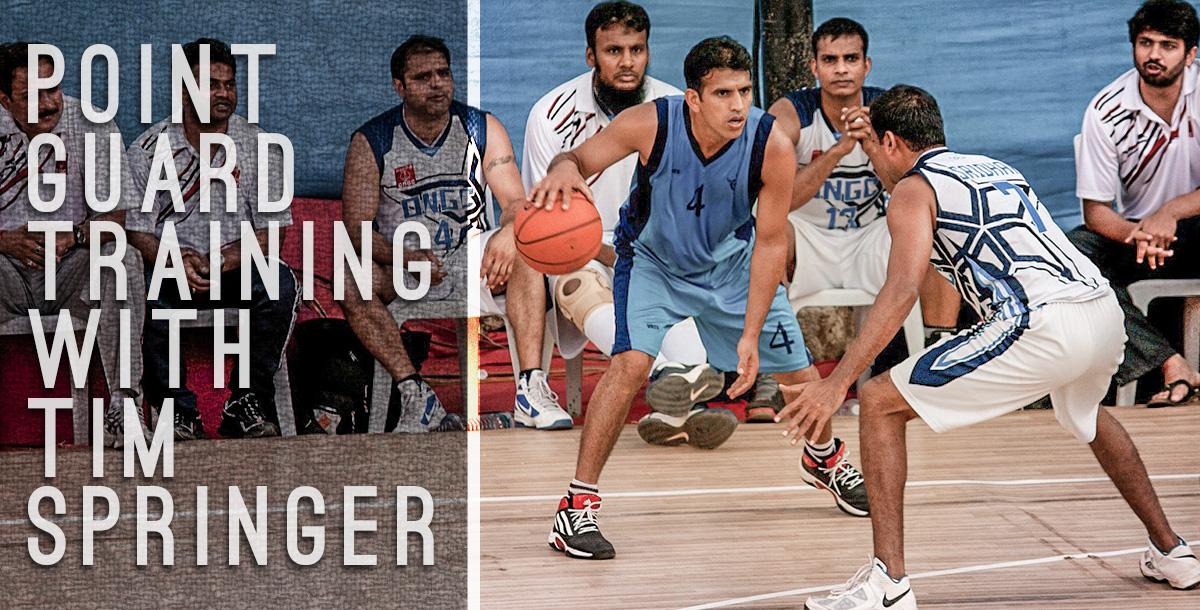 Point Guard Training with Tim Springer by Tim Springer
Instructor: Tim Springer
Price: $29.00
Skill Level: Beginner
Since the position of point guard is very demanding, you will need to know how to train properly. There is a reason why players like Tony Parker or Steph Curry are the big stars. It will take you a lot of time and effort to make it, but it will worth it. Coach Tim Springer is here to teach you about ball handling, attacking defenders and developing your game. You will learn about how to move your body to be more energy efficient.
---
Post Play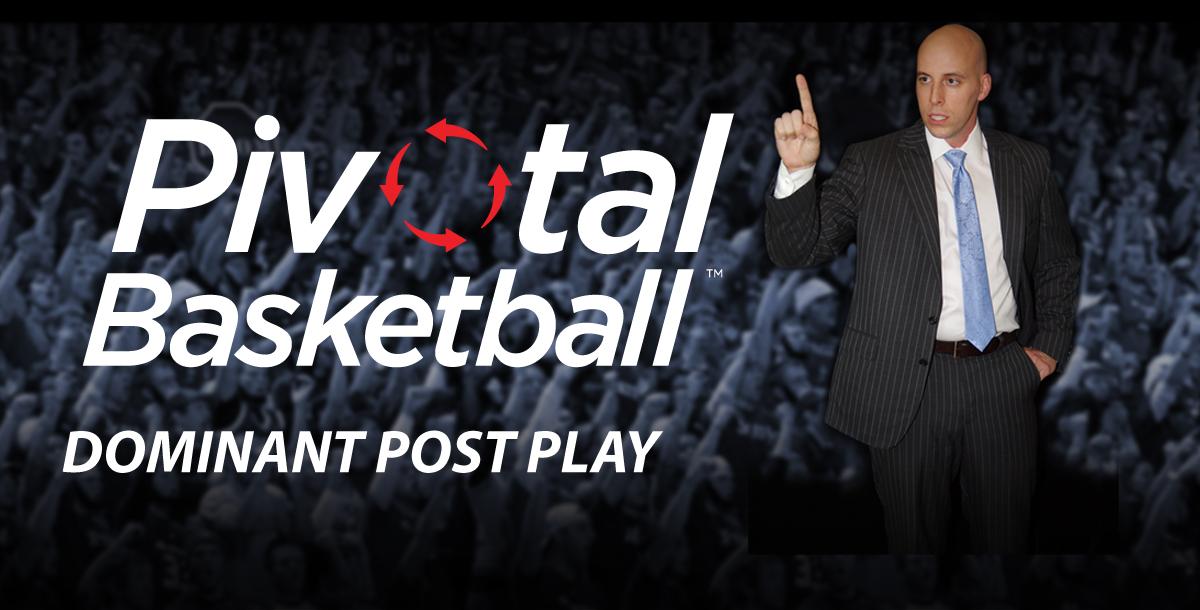 Feeding the Post by Christian Mueller
Instructor: Christian Mueller
Price: $29.00
Skill Level: Beginner
The Feeding the Post program is going to teach you passing techniques. If you want to have a good post play, the program is the right thing for you. Coaches who would like to discover their identities should enroll in the course. The most important thing for them is discovering what they want to focus on. If the coach does not have his identity, the team will be confused. The teacher is going to talk about fundamental ways that can limit turnovers for your team.
---
Practice Planning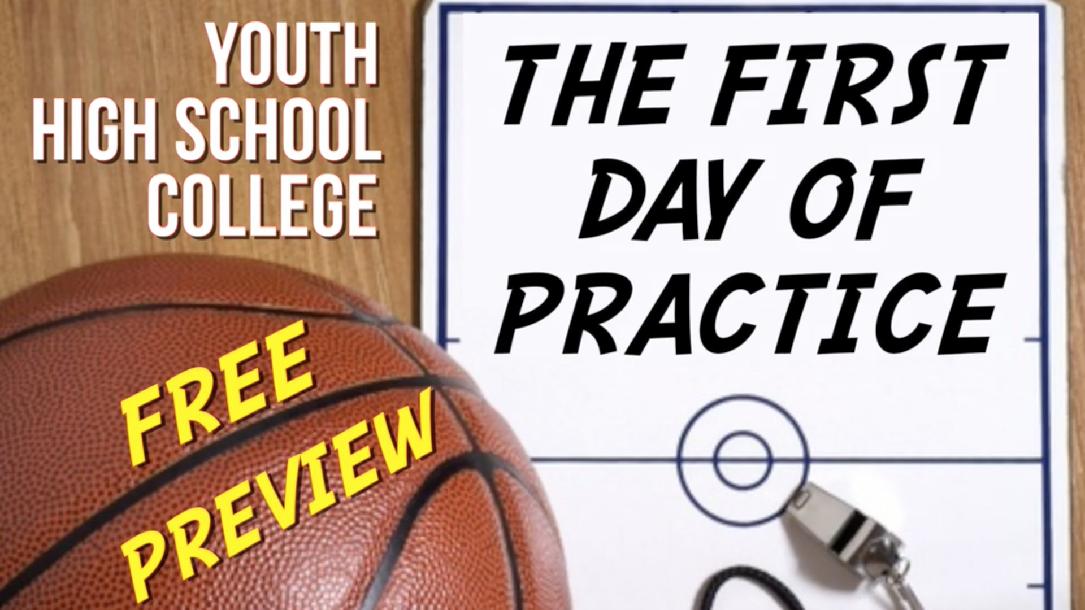 First Day of Practice by Better Basketball
Instructor: Better Basketball
Price: $67.00
Skill Level: Beginner
After taking the course, you will be able to learn your team where to go and what to do. The First Day of Practice is a program which is going to provide you the following benefits. Your players will learn how to develop defensive strategies and how to close a game when they have a lead. The teacher will use a team without any experience to explain his tactics. After one day of training, your team will be able to coordinate their actions and make a progress.
---
Shooting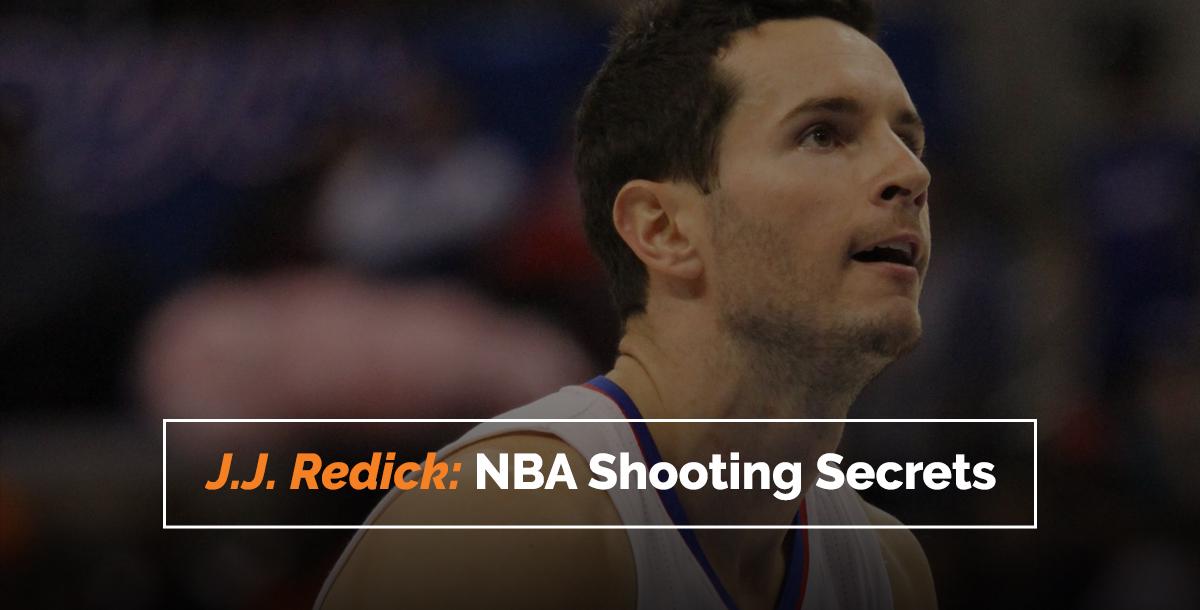 J.J. Redick: NBA Shooting Secrets by J.J. Redick
Instructor: J.J. Redick
Price: $25.00
Skill Level: Beginner
Want to reach the NBA shooting level? You are in the right place. NBA Shooting Guard, J.J. Redick is going to reveal his own shooting secrets. He will teach you what to do before, during and after throwing the ball. According to this, you will learn the following things. How to focus your eyes? How to handle the ball? How to throw the ball and land properly? Enroll in the course and find out the answers to these questions.
---
Strategy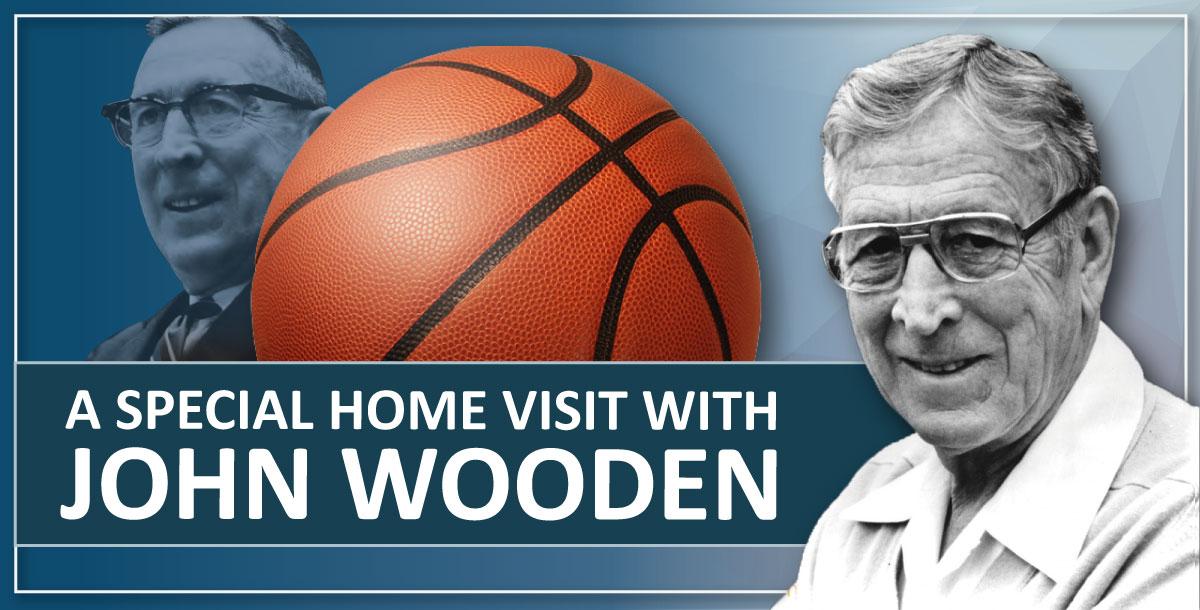 Interview with John Wooden by John Wooden
Instructor: John Wooden
Price: $29.15
Skill Level: Beginner
Could you imagine that you can visit Coach John Wooden in his home? If you enroll in the course, you will have the opportunity to watch an interview with John Wooden. You will hear an interesting story about his beginnings on his farm in Indiana. He will reveal how he has developed coaching career at UCLA. This interview is a journey in which you will see some personal information about John's life. Enroll now and learn more about the greatest Coach of the 20th century!
---
Women's Basketball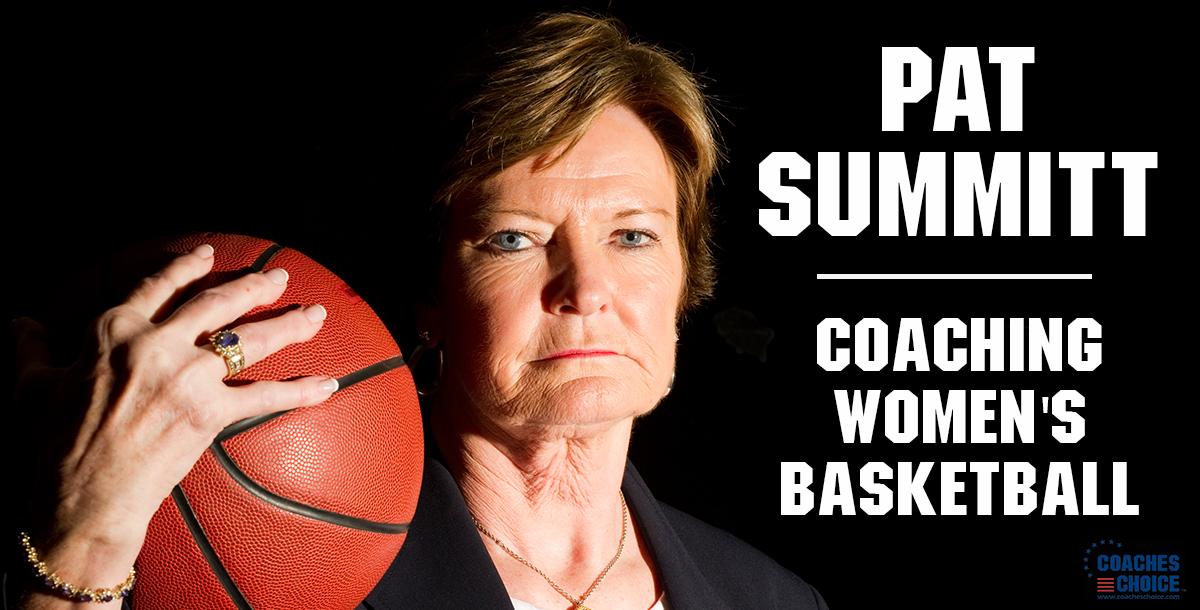 Coaching Womens Basketball by Pat Summit
Instructor: Pat Summitt
Price: $59.00
Skill Level: Beginner
Do you want to discover winning basketball techniques? Coach Pat shares the instructions which she uses in leading her teams to success. The Coaching Womens Basketball program will cover the most important basketball topics. You will learn everything about game situations and defending the low post and back screens. The teacher will explain the defenses methods and responsibilities in detail. If you want to build an aggressive transition attack, enroll in the course now
---
Youth Basketball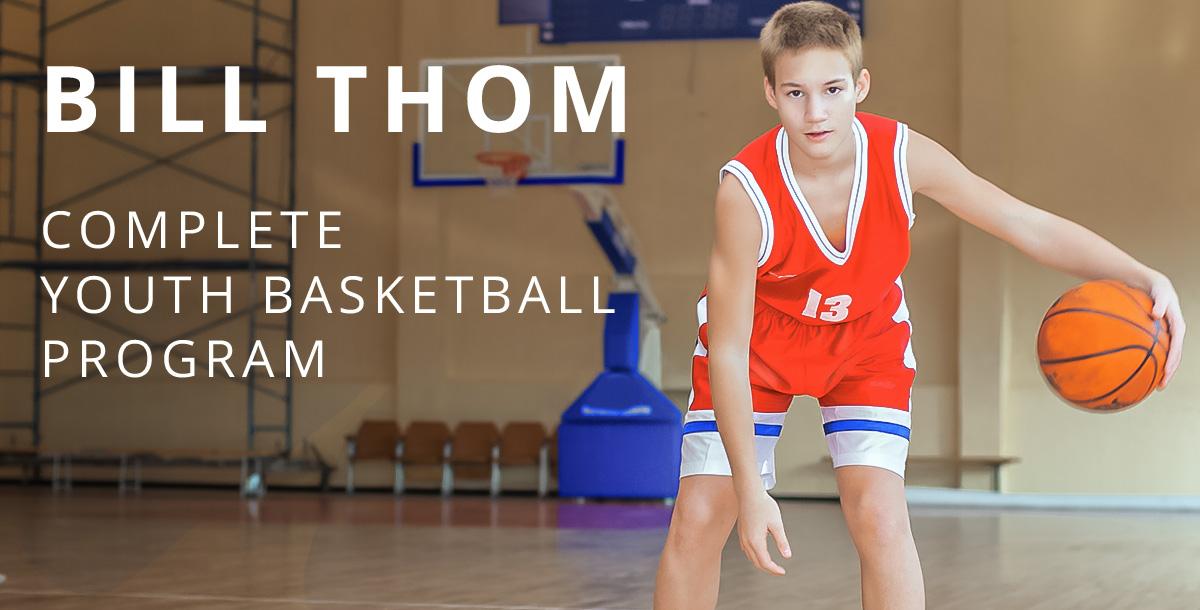 Bill Thom: Complete Youth Basketball Program by Bill Thom
Instructor: Bill Thom
Price: $29.00
Skill Level: Beginner
How to prepare your team to face any situation? Making mistakes is part of the game. As in all other areas, you must be persistent and be eager to learn more. Bill Thom is a basketball coach who teaches young kids to play basketball. He has worked with NBA players, college players and gained a lot of experience. You will learn everything about basketball rules, defense, shooting and more. The Complete Youth Basketball Program will cover any aspect of coaching youth basketball.
---
Workouts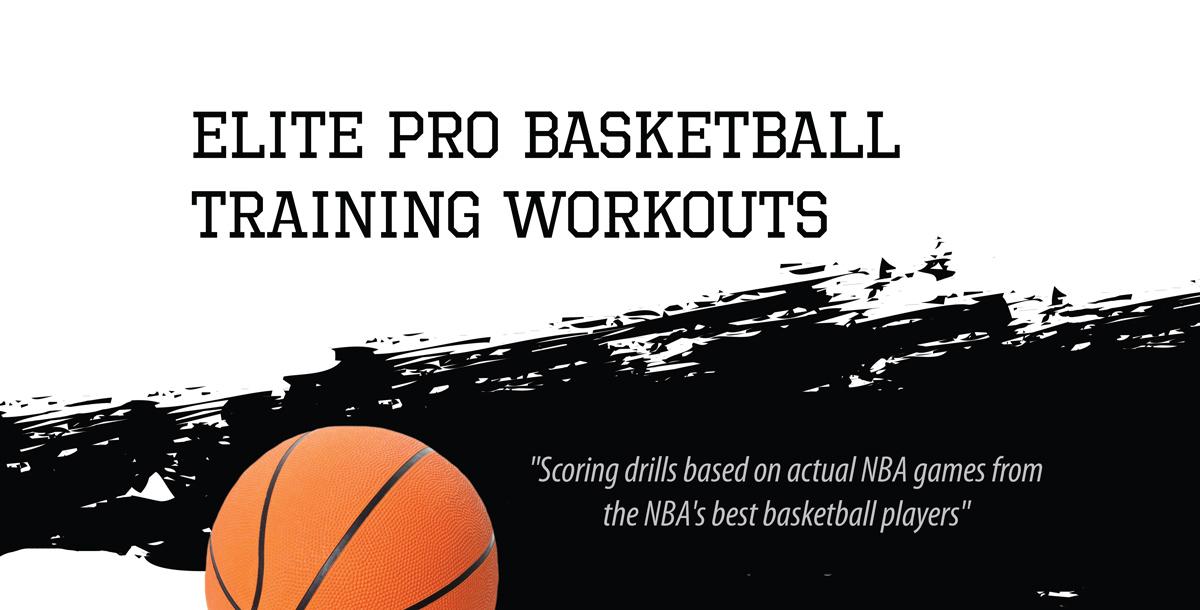 Elite Pro Basketball Training Workouts by Scott Peterman
Instructor: Scott Peterman
Price: $15.00
Skill Level: Beginner
Develop your players in the best way! The best way of learning is by watching professional NBA athletes. The good thing is that NBA is everywhere and everyone has easy access to it. But, in most cases, watching is not enough and you will need additional help to better understand every move. That is where Elite Pro Basketball Training Workouts steps in. The course is a compilation of game actions turned into drills. It contains tons of hours of instructions for coaches.
---
Coaching Toolbox: It has many different resources to improve your basketball skills in all the necessary areas. The site features helpful articles with everything you need to know to develop and maintain your abilities, both as a player and as a coach.
You can find examples of drills and workouts that have been tried and approved by professionals, as well as drills to use during training/practice sessions and plays for actual games. The Coaching Toolbox recognizes that having the right mentality is just as important as having the right physical abilities, and has provided tools to aid in building up a positive attitude in yourself as a coach, and in your players.
Breakthrough Basketball: Provides hundreds of coaching and playing resources for building up your game. Acknowledging that different age groups have different needs, Breakthrough Basketball provides tips for coaching younger players, middle school players, high school players, and higher age groups as well.
A menu of different game aspects is there to direct you to your area of need, whether that's focusing on drills, specific plays, or offensive/defensive tactics. There's also the opportunity to purchase books, DVDs, and other training aids, or you can take advantage of the site's free eBooks. Find out how to get connected or learn about basketball camps that are closest to your location.
Coaches Clipboard: Offers useful information for coaches and players alike. Different memberships are available for purchase based on the extent of your needs and the amount of access to different resources that you desire. Used by coaches and players worldwide for a number of years, this site is sure to help you find what you're looking for.
Hoop Group: Operational since 1963, Hop Group aims to help coaches, players, and parents to reach their goals and fulfill their dreams. What started out as a simple basketball camp now consists of camps, facilities, leagues, and tournaments. Hoop Group is passionate about basketball and getting young players active and involved. No matter where you're at with your game, Hoop Group has a camp or program for you and would love to see you join in!
Basketball for Coaches: As the name suggests, Basketball for Coaches is a site dedicated to helping coaches lead their teams in the right direction, acknowledging that coaches need to constantly be improving their skills just as their players do. You've come to the right place for ideas on effective coaching for different ages, information on how team sports impact the lives of our youth, and running effective practices. Basketball for Coaches is a community striving for excellence in the area of youth basketball and self-improvement.
Elite Guard Training: Focuses specifically on the needs and abilities of Point Guards and Shooting Guards. From different tactics to guard-specific work out regimens, Elite Guard Training's goal is to help you expand your abilities as a player. You'll learn how to keep yourself in the right shape for off-season, pre-season, and in-season. Testimonies of the program's effectiveness can be found on the site.
Basketball HQ: A wide array of different basketball training videos can be found at Basketball HQ. Content is updated on a weekly basis, so you can constantly find new ways to improve your game. Training tips and plans are provided by expert instructors and contributors, including NBA, College, and High School trainers and coaches.
I Love Basketball Training: They seek to help you transform your game through working on your skills and confidence as a player. They provide position-specific training tactics to help you focus on your weaker areas and turn them into strengths. With the help of I Love Basketball Training, you can turn your skills into that of an elite basketball player.
Vertical Jumping: Anyone who has ever watched a basketball game can tell how important it is to use your height and ability to jump during the game. Vertical Jumping is based around vertical jump training and aims to help players expand their jumping abilities. The site offers free resources, but also has their new book, Game Changers, available for sale. With the help of Vertical Jumping, you can learn new jumping techniques and increase your vertical jump by around 4 inches. Check their website for tips and exercises to help master your jump.
Just Fly Sports: Offers innovative resources based on extensive research for coaches and athletes alike. Take advantage of their podcasts and online training team to learn about different ways to expand your skillset. Articles on training techniques for jumping and speed are available, as are area-specific workouts. Operated by professional coaches, Just Fly Sports can help you get your game to the next level.
AVCSS Basketball: The site says it all: "The Most Free Youth Basketball Information on the Web!" AVCSS Basketball has a passion for helping young basketball players meet their highest potential, offering free tips and training tactics to push your game to the limit. There's something for everyone here, no matter your experience level or area you're looking to work on. Resources are simple and straight-forward with no room for confusion, so you can rest assured that you're getting the drills right.
Find a basketball camp or league near your location to get involved and match yourself up with your competition. Work with others to improve your skills and learn what works for other players. No matter where you are, AVCSS Basketball wants to help you get closer to meeting your goals!
eBasketball Coach:They have been helping coaches of youth and high school players to improve their coaching skills and transform their teams since 2007. The site offers numerous resources for different drills, plays, and even offers online video clinics by famous basketball coaches like Hubie Brown and Bob Hurley. The drills and plays offered have been tested and approved by some of the top college coaches in America. eBasketball Coach truly is "The Ultimate Resource for Basketball Drills and Plays."
Online-basketball-drills.com: There are many drills and plays available for free at Online Basketball Drills to help build up your team. Online Basketball Drills has what you need to lead your team through more winning games and turn them into basketball all stars. You, as a coach, can learn to better run your practices and work on team building and skill improvement. You'll find a variety of video clinics to benefit from depending on what you want to work on, as well as effective drills and plays to run your players through. Online Basketball Drills wants to see you master your game and will do everything to help you get there.
Hoop Tactics: They make no assumptions and starts right from the beginning with how basketball is played. A great resource for anyone starting out or looking for a refresher course, Hoop Tactics provides a thorough overview of different basketball strategies, both offensive and defensive. Coaches can learn new techniques and strategies for leading their team in the right direction and producing more wins. With no bells and whistles, Hoop Tactics gets right to the point to make sure you're getting what you need.
Ultimate Youth Basketball Guide: Specifically geared towards youth basketball players, parents, and coaches, Ultimate Youth Basketball Guide provides simplified advice on effective tactics and techniques. Resources and tips are offered for free, and hard copy resources can be purchased for training use wherever you are. Players can find training programs and hot tips for their game, and parents can find new ways to help their children succeed. Subscribe to the site or sign up for the free newsletter to stay updated.
PGC Basketball: They cut right to the chase and provides players and coaches with what they need to hone their game. PCG focuses on the spirit of the game, communication between players and coaches, and the precision of each action. They are dedicated to providing the most elite staff, coaches, and curriculum to their camp attendees. Camps can be attended by players and coaches during the summer and fall, and coach clinics run through the fall and spring. To learn more about PGC Basketball, visit the site, browse through their FAQs, or request a brochure.
Functional Basketball Coaching: They aim to provide the best possible resources and services to the basketball community. Courses are available for players of every level – beginner, intermediate, and advanced – as Functional Basketball Coaching's goal is to help every coach and player to get to their highest potential. Visit the website to find more information on available workshops and seminars, program evaluations, and online training. Follow their blog to stay updated on effective techniques. Contact the Functional Basketball Coaching team directly for personal service. Functional Basketball Coaching is here for you.
The World of Hoops: With values of discipline, worth-ethic, and intelligence, The World of Hoops aims to help basketball players of every level reach their fullest potential. Find workouts that can hep you to improve your body for the game, and use the drills provided to challenge yourself and your team to be better. The World of Hoops wants to see you meet your goals, and has based its training on how to most effectively get you there.
Inspirational Basketball: They have what you need, whether you're a player, parent, or coach. Find helpful tips, drills, videos, and more as you explore the site and learn things about the game of basketball that you didn't know before. Find out more about basketball camps that can help you develop the skills needed to beat your competition and get that much closer to reaching your basketball goals. Learn from real stories from real people and their experiences. Join the basketball community and let Inspirational Basketball push you forward.
Better Basketball: Exactly what it sounds like – helping you to play better basketball. The Better Basketball team has worked for the last fifteen years to compile a comprehensive and impressive amount of materials for your benefit, from articles to podcasts and more. There's something here for anyone looking to improve their playing or coaching abilities. Discover how the game of basketball is changing, and learn how to evolve your game accordingly. Better Basketball simply wants to help you better yourself.